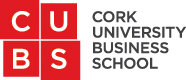 2nd Symposium on MetaAnalysis, Scientometrics and Systematic Reviews in International Finance
Cork University Business School, University College Cork, 2 September 2019
"The role and impact of Corporate Social Responsibility (CSR) and/or Corporate Governance (CG) in International Finance"
Following on the inaugural symposium held in Poznan in 2018, proposals are now sought for the above symposium, to be held in collaboration with Cork University School of Business, on 2 September 2019.
Focus
Proposals are sought which apply the tools of meta-analysis, scientometrics, or systematic reviews to the financial aspects of Corporate Social Responsibility (CSR) and/or Corporate Governance (CG). Papers presented must have an explicit inter, trans, or cross-national approach and focus on the financial, economic or capital market aspects of same. Ideas that examine within-firm organizational, third-sector or other determinants would not readily fit the scope intended. We also welcome proposals suggesting new approaches and techniques in Meta-Analysis, scientometrics or systemic reviews. Proposals should be submitted by 15 March 2019, and successful proposals will be notified by 1 April. Proposals must indicate the track at which the proposal is aimed.
Proposals
Proposals should be sent to Professor Jonathan Batten jabatten@gmail.com and also Professor Brian Lucey blucey@tcd.ie, with the subject line META SYMPOSIUM PROPOSAL, as a PDF attachment which follows the template here: https://pitchmyresearch.com/ The topic should be "UCC Meta Analysis Proposal Track #" and the proposal title should be "Track # short title". Questions and queries are welcomed of course.
Proposals should be sent by 15 March 2019, and a decision will be communicated by 1 April 2019.
An indicative fee of €75 for authors of accepted papers and €100 for regular attendance will be charged to include refreshments and a meal.

Publication Opportunities
Papers presented at the symposium may subsequently be invited to submit for expedited review at one of the associated journals.
Track 1CSR/CG actions by firms and the institutional settings around same
Journal of International Financial Markets, Institutions, and Money
(ABS 3/ABDC A/ IF 2017 1.719)
Track 2 Market reactions to and market disciplines around CSR/CG initiatives & new approaches to meta-analysis.
International Review of Financial Analysis
(ABS 3/ABDC A/ IF 2017 1.566)
Track 3 CSR/CG initiatives in emerging and especially frontier financial market corporate settings.
Emerging Markets Review
(ABS 2/ABDC A/ IF 2017 1.871)
Track 4 Economic impacts of CG/CSR
International Review of Economics and Finance
(ABS 2/ABDC A/ IF 2017 1.318)
Track 5 CG/CSR in multinational corporations.
Journal of Multinational Financial Management
(ABS 2/ABDC B)
Track 6 CG/CSR in the interface of International Business and International Finance
Research in International Business and Finance
((ABS 2/ABDC B/ IF 1.0 TBC )
Track 7 Short (<2500 words), impactful papers in any of the above topics which will be presented in interactive settings.
Finance Research Letters
(ABS 2/ABDC B/ IF 2017 1.085)
About Cork and CUBS
Cork University Business School is one of the largest business schools in Ireland. Its history dates back to the foundation of the then Queen's College Cork in the 1840s. It has grown substantially in the last decade and is in the midst of a major physical and faculty expansion.
Cork is the second largest city in Ireland, set on the banks and islands of the River Lee. Its history dates back to the 9th century and it has always been a very significant maritime city. It is an important transport hub, with hourly train services to Dublin and Cork Airport serving many international destinations, as well as many bus services around Ireland.
About Cork: https://purecork.ie/
About CUBS: https://www.cubsucc.com/
About Travel: https://www.corkairport.com/ ; http://www.irishrail.ie/travel-information/cork-kent